Bread and Butter Pudding with Basil, Orange & Coconut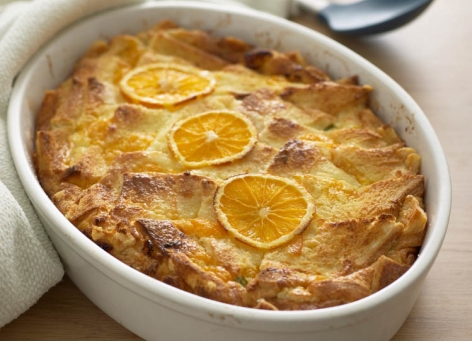 Serves: 10
Ingredients
80g Lakeland Dairies Butter
10 slices white bread (1-2 days old is best)
40g desiccated coconut
10 large basil leaves, torn small
160g orange segments, chopped and well drained
70g granulated sugar
3 large eggs
40g marmalade
1 litre Millac Gold Double
2 tsp orange extract
1 large orange
Method
Preheat the oven to 180°C.
Grease a 25cm dish using some of the butter. Spread the rest of the butter onto one side of the bread, then remove the crusts and cut into quarters.
Arrange a layer (overlapping) of bread on the base of the dish and around the sides then put the remainder aside.
Spoon over all the coconut and basil, half of the chopped orange segments and half of the sugar.
Dress the top with the remainder of the bread (overlapping).
Place the eggs into a bowl and lightly whisk. Add the marmalade, Millac Gold Double and the orange extract then carefully pour over the bread.
Cut the fresh orange into slices and dress the top as you wish.
Sprinkle over the remaining chopped orange then the sugar and leave to stand until the bread has taken up all the liquid.
Place in the oven for 30-40 minutes.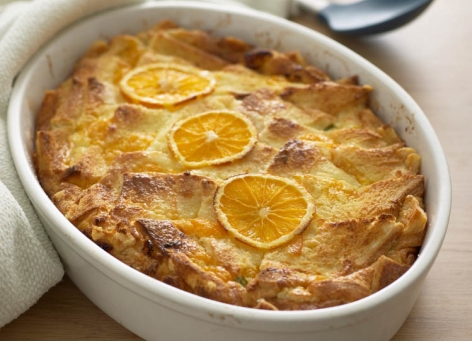 Products Used...